Have you or your business been accused of sexual harassment from a current or former employee?
I know what you are going through. This can be a very scary situation.
You don't know how this is all going to end up for you.
You are unsure on how much this is going to cost you.
Is your wife, family and friends going to find out about this accusation and damage your reputation?
Will this situation cost you, your business and everything you have worked so hard for?
Are you even going to have the opportunity to present your side of the story?
How do I know what is going on in your mind in this difficult situation?
I know because I have helped dozens of California employers just like you who have also been in this same very unfortunate position.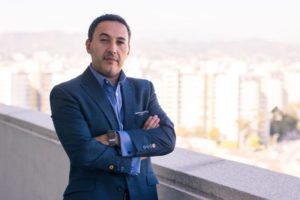 Hi my name is John Fagerholm. I have dedicated my entire practice, career and life mission to helping protect and defend California employers. You can learn more about my story here.
Why? Because as I am sure you know by now the deck is stacked against you. The state of California is not on the side of employers. It is also very difficult for you to find an attorney who only helps employers. They all want to represent employees and get their "easy" payday.
But not me. I just like you am a business owner with employees. I do not think that we should just be put out of business or extorted to pay thousands of of one accusation.
And believe me. Being on the wrong end of a sexual harassment claim can put you out of business.
What makes it even more difficult is that with this type of claim in California it does not even have to be you the business owner who has been accused.
Yes that's right. If one of your supervisors is accused of harassing a subordinate they can your business accountable as well for their actions!
I don't want you to worry though. It may seem like a tough road ahead of your right now dealing with these types of accusations. But that is why you need me. I can help you.
I sincerely believe that when it comes to this type of claim you need an experienced sexual harassment defense attorney. Not someone you have to beg to help you. Not someone who does other types of law but decides they can take this on for you.
You need someone who ONLY helps and defends California Employers. From sexual harassment claims and other employee related issues.
Remember I have only one mission. To protect and defend Los Angeles employers from employee issues and claims.
CONTACT ME for a FREE 15 Minute Consultation. You can tell me all about the Sexual Harassment Claim against your or your business.
(Visited 61 times, 1 visits today)