1. Are you an actual law firm?
Yes! We have created this site to help provide information for California Employers but we are also a FULL service Employer Defense law firm. You can see our official law firm site here http://www.metallawgroup.com
(Visited 1 times, 1 visits today)
2. How does the free consultation work?
We offer a free initial consultation from one of our top labor attorneys to any California employer. After this consultation you will have a really good idea on what steps you need to take and what your best options are. There is no obligation to use our services after your free consultation but after this initial consultation we can no longer give you advice unless you retain our services.
(Visited 1 times, 1 visits today)
3. Do you represent employees as well?
Absolutely NOT! We ONLY represent California employers. The reason we are so effective is because we focus our whole practice just on defending employers. If you are an employee please look elsewhere. You will find plenty of employee side attorneys to take your case.
(Visited 1 times, 1 visits today)
4. Will you represent me at my labor hearing or claim and conference?
Yes! Although its not mandatory and you can represent yourself we always recommend you have professional legal counsel in any dealings with the labor board. You will have a much better chance a good outcome for you with expert advice at your side.
(Visited 1 times, 1 visits today)
5. Can you make my business a custom employee handbook?
Yes! We actually no longer technically do Employee handbooks as they can be used as a weapon against your business by greedy employee side lawyers (I can explain in detail when we chat). Instead we create you a custom Employee Policies and Procedures Package. They are one of the best ways to reduce your chances of an employee lawsuit at a reasonable price and we highly recommend them. We have created policies and procedures for almost every type of California business imaginable and can customize one for your specific needs.
(Visited 1 times, 1 visits today)
6. Will you do an onsite audit or inspection to make sure we are compliant?
Yes! We cannot recommend this enough and think that this is one of the best investments you can make in your business. For a low flat rate we will come out to your business for a full day and inspect all your labor policies with you. We will make you aware of what you are doing well and what could be improved. This will decrease your liability for an employee lawsuit tremendously. We offer this service within the following counties: Los Angeles, Orange, San Bernardino , Ventura and Riverside.
(Visited 1 times, 1 visits today)
7. Will you fire my employee for me?
Yes. We understand that in California it can be very scary to fire an employee. We have worked with companies to assist them with wide spread layoffs as well as terminating individual 'problem' employees. We can work directly with you to find out the specifics of your particular situation and handle the termination itself for you so there is less risk of an issue later.
(Visited 1 times, 1 visits today)
8. What areas do you serve?
We only represent Southern California. Our main offices are located in Los Angeles but we have clients through most of SoCal from down South to San Diego, all the way up North as far as Santa Barbara.
(Visited 1 times, 1 visits today)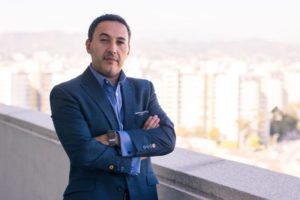 Hi I'm John Fagerholm, the founding partner of DefendMyBiz. My mission is to defend employers like you from California's unfair labor laws.
Book a FREE 15 Minute Consultation with me today so I can listen to your story and tell you exactly what you need to do to get rid of your employee problems.
---
Download My Free Ebook:
'6 Tips To Protect Your California Business From an Employee Lawsuit'
(Visited 76 times, 1 visits today)